Our in-house training school for the nVent ERICO Cadweld exothermic welding system provides hands-on training courses designed to demonstrate and teach the correct use and applications of the CADWELD welding system.
CADWELD Training Course Features:
Learn the correct, safe and effective operation of welding systems
Learn the tools required to make a connection
All weld metals and demonstration equipment provided by ETS
Questions answered throughout training
Understanding the most commonly used exothermic connections
Carried out by a trained nVent ERICO instructor
Practical weld demonstrations using CADWELD traditional and CADWELD PLUS
National Electrotechnical Training (NET) – Cable Jointing Assessment Supported by ETS Cable Components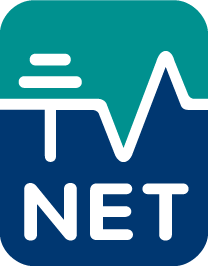 National Electrotechnical Training (NET) is now offering the Cable Jointing Assessment of Competence, which ETS Cable Components are delighted to be able to support.  The assessments currently take place at NET's Harlow centre, which is situated just outside London, and cable accessories along with tools are supplied by ETS.
The Cable Jointing Assessment is designed for individuals who wish to practice as an L.V. Cable Jointer. It demonstrates that they have the level of competence expected by the industry in the following key occupational areas:
Risk Assessment, including COSHH requirements
Safe Isolation and Permit to Work
Completion of a gland and termination into a TP&N Switch Enclosure with a 90-degree bend
Completion of a 4 Core Through Joint
Testing of the installation for Insulation Resistance and Continuity
Completion of Documentation to include BS 7671 Schedule of Test Results Completion of Hand Over Documentation
Assessment of Underpinning Knowledge
The understanding and application of industry recognised procedures, working practices and the requirements of statutory and non-statutory regulations
Please note that the cable jointing assessment is not organised by ETS, but we are proud to lend our support to an initiative which we believe will benefit the Cable Jointing sector and the wider electrical industry.
For further information on the assessment, please click here – https://www.netservices.org.uk/cable-jointing/
CMP Cable Gland Installation, Inspection and Awareness Training
The Training covers
Product Overview
Correct gland selection for application
Correct Cable Gland Installation & inspection Methods
Cable Gland & Cable compatibility issues
Solutions available to accommodate cables with Undersized and oversized SWA Gauge
Benefits of the training
The training Ensures the technicians are fully aware of the correct installation & Inspection methods for each product covered during the training
It ensures the Installation & Inspection technicians don't install cable glands as per other manufacturers instructions that they may be more familiar with
Product awareness training can heavily reduce the possibility of downtime / rework due to incorrectly installed cable glands
If you have any questions?
Call us today
020 8405 6789
Or email